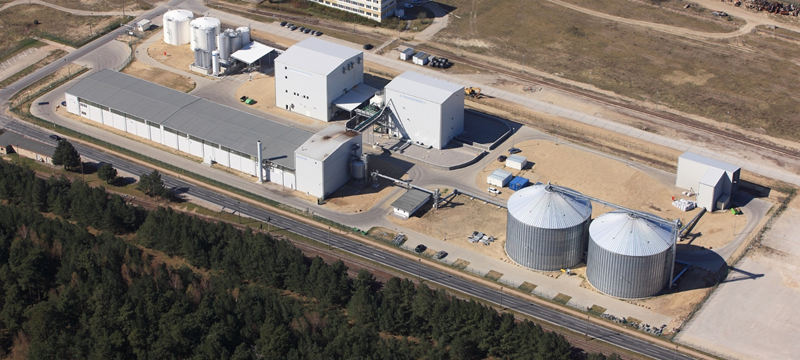 WHO WE ARE
The VITERRA LUBMIN GmbH is a certified producer of high quality rapeseed oil for the food and technical oil market.
Due to generous storage capacities and different traffic connections, VITERRA LUBMIN GmbH is known as a flexible and reliable supplier.
The Plant is has perfect traffic connections like, Road connection, Harbour side and we expect that we are at the end of 2023 connected to the Railway system.
VITERRA LUBMIN GmbH is part of the international Viterra Group, which leads to the fact that we are an reliable and safe Business Partner.
The Trade and the Logistic is controlled by VITERRA POLSKA Sp. z o.o.
WHAT WE DO
Technical Rapeseed Oils
For technical use
Crude Oil Feedgrade
Rapeseed meal
Rapeseed meal produced by pre-pressing of rapeseed and after this extracted .
Certified according to GMP +
INFORMATION
Goods inputs and outputs are possible as follows:
Rapeseed Inputs:
Monday 10:00 am to 21:00 pm
Tuesday 06:00 am to 21:00 pm
Wednesday 06:00 am to 21:00 pm
Thursday 06:00 am to 21:00 pm
Friday 06:00 am to 18:00 pm
Oil Loadings:
Monday 06:00 am to 21:30 pm
Tuesday 06:00 am to 21:30 pm
Wednesday 06:00 am to 21:30 pm
Thursday 06:00 am to 21:30 pm
Friday 06:00 am to 21:30 pm
Meal Loadings:
Monday 06:00 am to 21:30 pm
Tuesday 06:00 am to 21:30 pm
Wednesday 06:00 am to 21:30 pm
Thursday 06:00 am to 21:30 pm
Friday 06:00 am to 21:30 pm
Chemicals Inputs:
Monday – Friday 06:00 am to 22:00 pm or after arrangement
CONTACT
emergency telephone number: +49 (171) 18 73 811
Viterra Lubmin GmbH
Südring 4
17509 Lubmin
t: +49 (38354) 337 210
f: +49 (38354) 337-300
e: lubmin.info@viterra.com